—Together, we can achieve a vision of equal opportunity for all Over the past 140 years, AAUW has become the leading voice in advancing gender equity in education and workplaces. Are you interested in building your network, enhancing your professional development, and working alongside others to advocate for change?  Connect with individuals who share your commitment to inclusion on our campuses, in our workplaces, and in our communities — and who want to do something about it.  Join AAUW Ohio.
---
AAUW Ohio Monthly 2022-23 Discussions
Books To Initiate Work & Thought
Most discussions are online on Saturday mornings at 9:00 am ET.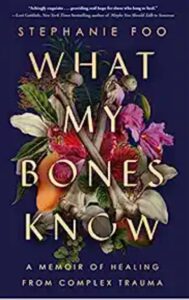 November 18, 2023: What My Bones Know: A Memoir of Healing from Complex Trauma by Stephanie. Foo
Facilitators: John Zibbel & Deborah Wooldridge
Register for free to get the Zoom link.
---
Use Our Public Policy in Action from Fall Summit
On September 30, 2023, attendees at AAUW Ohio's annual Fall Summit learned about Ohio's November Issue 1 from keynoter Kristin Hady as she spoke about roadblocks and facilitating access for women to get health care. Anne-Marie E. Walkowicz, PhD of Central State University talked about mentoring as how to start and sustain a path of someone who is career ready. She emphasized that a mentor is chosen, not assigned. Erin Czerniak, AAUW Ohio Public Policy outlined bills we need to influence, and Catherine Turcer, executive director of Common Cause Ohio said the August Issue 1 was an attack on voter rights, but the November Issue 1 is quite different. Some voters were confused. Thank you for helping to clarify.
Voters have spoken, but those opposed to the Issue now plan ways to prevent the amendment from helping women and families. A group call for action is still needed:
Use text banks at Ohioans for Reproductive Freedom.
Use social media to stress vote "yes" this time.
Educate by storytelling about the times and means of Roe v. Wade.
Use 5 Calls (https://5calls.org) and AAUW's 2 Minute Activist to let your legislator know what's important to you.
---
Branches: See News about Bylaws Update and 990N
Branches should go to the Branch Corner page of this website for news about updating branch bylaws and filing your 990N.  Watch for AAUW Ohio likely to propose a bylaws change about how AAUW Ohio elects its officers.
---
AAUW Ohio Board Will Meet January 22, 2024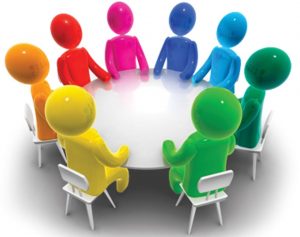 AAUW Ohio Board will meet by Zoom January 22, 2024 at 8 pm.
Important documents will be posted on the Board Resources page.
---
News about Dues Payments
Most of our members have dues expiring June 30. When you receive notice that it's time to pay, your FY24 national dues will be $72 and Ohio's dues will be $11, for a total of $83. Add branch dues to be a member of your local group.
Branch treasurers who collect dues and submit them for their members should note: You must send an email to the Ohio finance officer, notifying her of all of your active Life Members and Honorary Members.  Also remember, you may see State Leaders listed on your roster, please leave them there.
Be Wise Camp Fall 2023
Be WISE is a Science, Technology, Engineering, and Math Camp (STEM) designed to develop interest, excitement, and self-confidence in young women. We have two camps for girls–one for girls entering grades 7 and 8 in the fall of 2023 and one for girls who are entering grades 5 and 6 in the fall of 2023.
The camp offers many all-camp activities such as outdoor activities and coding. All sleeping,  eating, and instructional facilities will be located on the campus of Muskingum University, New Concord, Ohio. Download their 2023 Be WISE Camp Brochure and visit their website to learn more. Slots fill fast.
Branch Awards Given at 2023 April Conference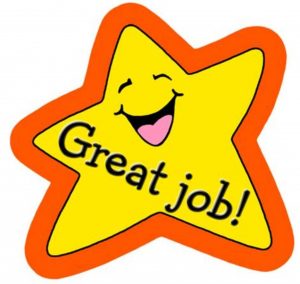 AAUW Ohio presented awards to branches for communications media, diversity, equity and inclusion, and the Model Branch criteria. Branches honored for their great work during the 2022-23 year include:
Communications: Circleville, Heights-Hillcrest-Lyndhurst (HHL), Medina, and Middletown.
Diversity, Equity and inclusion: Bowling Green, Circleville, HHL, Medina, Worthington, and Youngstown.
Model Branch Award Silver Class (basic plus fewer than 8 glitter points): Circleville, Medina.
Model Branch Award Gold Class (basic plus more than 8 glitter points): Bowling Green, HHL, Warren-Trumbull County
Thanks to all for advocating for AAUW's work to advance equity for women and girls.
---
Recap: AAUW Ohio District Meeting Spring 2023
A Day to Get More Comfortable with Inclusion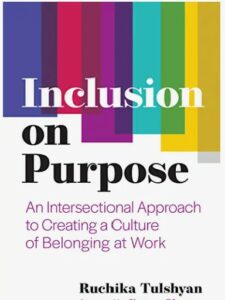 We hope your branch had a representative at the Statewide Joint Conference of all AAUW Ohio Districts on Saturday, April 15, 2023 hybrid, online-in-person, at All Saints Lutheran Church, 6770 N. High Street, Worthington, Ohio or by Zoom.  The Saturday Columbus area event ran to a timed agenda from 10:00 am to 3:00 pm. It was preceded on Friday evening by an hour-long discussion from 7:00 pm. to 8:00 pm. of the book Inclusion on Purpose: An Intersectional Approach to Creating a Culture of Belonging at Work by Ruschinka Tulshuan.
The Saturday morning program featured Zac Boyer, director of programs and marketing at Stonewall Columbus, a group that has been successful at raising visibility and acceptance. Stonewall Columbus now states its vision is to "increase visibility, inclusion, and connection. Zac's presentation gave us specific words and reasons to work for a partnership with the community that is represented at the table and not at the table. He created a space of comfort and understanding as he explained orientations and identities. You can view his presentation here.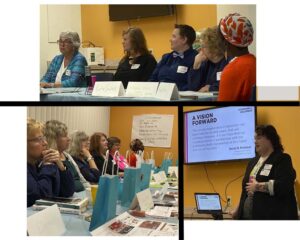 The afternoon session began with a short presentation by Erin Czerniak explaining how sensory-sensitive autistic persons feel in a group setting.  featured a panel discussion of "Inclusion in Action." Inclusion doesn't just happen; we have to work at it. How do we do it?  Rush Rogers led the panel of Heather Mason, an athletic department strength and fitness trainer; Katie McBroom, manager at Starbucks; Debbie Stein, a school audiologist and special education teacher; and Nakisha Darby, an English and Womens' Studies teacher at Wright State.
---
AAUW Ohio's Fall Summit 2022 Termed a Success!
Did you miss it?  Read about it on the Statewide & District Events page. Listen and watch the video posted on the Statewide and District Events recap page.
---
Find an AAUW Branch
Ohio Branches and their websites are listed on the Join page. Find one near you or Contact Us to join the Online Branch
News about Branch Events
Read what branches are doing on the Branch Events page. Fall book sales, book discussions, and programs for the year.  Do you wonder how we found these?  We looked on your website.  Keep it up to date and your branch could be featured. We would like to hear more about your branch. Contact Us.
AAUW Trains Women To Negotiate

Moving on to train the next million . . .
Use the free tool AAUW's Work Smart Online.  Find out more… Register for Work Smart Online.  Everyone benefits from knowing how and when to negotiate. Have you heard that the online course is free?
The Cumulative Impact of Sexual Harassment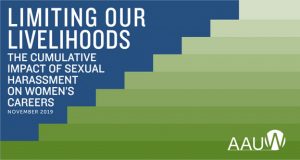 AAUW's research report finds that workplace sexual harassment can take a toll on women's physical and mental health, limit their job choices, reduce prospects for career development and even force them out of the workforce. These negative effects compound over time, reducing women's lifetime earnings, and contributing to both the gender and retirement wage gaps, the report concludes.
Join us to make an impact on women and girls. Download the report from our national site.
---
In principle and in practice, AAUW values and seeks an inclusive membership, workforce, leadership team, and board of directors. There shall be no barriers to full participation in this organization on the basis of age, disability, ethnicity, gender, gender identity, geographical location, national origin, race, religious beliefs, sexual orientation, or socioeconomic status.