AAUW Ohio Legislation to Watch
Read about bills Ohio's 133rd General Assembly is likely to consider on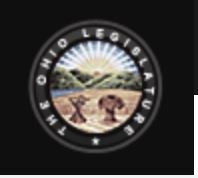 topics of Economic Issues, Human Trafficking, Education, and Gun Control. Are you informed?  Read the summary.
Ohio's Scorecard on Women – How Did the Legislature Do?
AAUW Ohio monitors and cooperates with other nonprofits to score the Ohio legislature on women's interests.  In a must-read post, the Women's Public Policy Network summarizes the scoring within three issue areas.
Promoting economic security for women and families
Ensuring fairness and equal opportunity in the workplace
Improving women's health and well-being
These issues impact Ohio women. Women's voices must be heard on issues that impact them, and they must be at the discussions that create the policies. Read the WPPN's Legislative Scorecard.
Change The Gender Pay Gap in Ohio
Ohio ranks 38th in the nation, with average pay for women being 77 cents for every dollar men earn.  How does this affect you and your family? Are you OK with this?  AAUW is not, and we are trying to change this.  But who is this "we?"  You can and should be among those who ask legislators to change this.
The Paycheck Fairness Act is currently pending in Congress. It would require employers to articulate a necessary, job-related justification for pay differentials. The legislation also prohibits reliance on salary history during hiring. This legislation will help close the gender pay gap and promote economic security for women nationwide. Read more about the legislation on our national Advocacy page. Then stand with AAUW and take action for Equal Pay.
AAUW Works To Close The Pay Gap
The gender pay gap is the result of many factors, including occupational segregation, bias against working mothers, and direct pay discrimination. Additionally, such things as racial bias, disability, access to education, and age come into play. Consequently, different groups of women experience very different gaps in pay.
Read more and download the most recent reports from National AAUW's site at https://aauw.org on the Pay Gap