Advertise Your Branch Event Or Celebrate A Good One
Hunting Ground A Documentary about Campus Sexual Assault Shown at BGSU
The statistics are staggering. One in five women are sexually assaulted while in college, yet only a fraction of these crimes are reported and even fewer result in punishment for the perpetrators.
It's On Us, Educators in Community & Context, American Association of University Women, and The Cocoon co-sponsored the showing of the film The Hunting Ground, a documentary about campus sexual assault. The event took place on Friday, November 15th from 5- 8 pm in room 113 Olscamp at BGSU.
Megan McDonnell, a BGSU Feminist Ambassador and AAUW member was excited at the turnout at the event with more than 70 participates on Friday night. After the film showing, small-group discussion took place. Thank you to the Cocoon Domestic Violence Shelter for having an advocate on-site due to the difficult nature of the film. Kudos to Megan and her leadership and dedication to women's issues.
Ohio Report Card Grades Trend Closely with District Income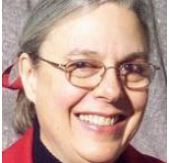 No surprise, you say. But education blogger Jan Ressenger finds the Ohio Legislature punishes failing schools. She asked What If Ohio Helped, Instead of Punishing Its Poorest Schools?
Speaking at a joint event of the Northeast and Heights-Hillcrest-Lyndhurst AAUW branches Jan gave details about how closely Ohio's poorest school district's standardized test scores trend with district income. She also described a thriving public school district that provides wraparound services similar to those proposed by Governor DeWine. More importantly for Ohio, she spoke about current Ohio programs that punish its poorest districts and distributed the test/income statistics.  Read Jan's talk.   Look at the statistics to see how closely Ohio school report card grades trend with district income. Draw your own conclusions. Write your legislators.
Looking for a Book To Discuss?
AAUW of Bowling Green Cocktails and Convos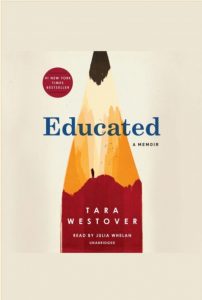 Wednesday October 23, 2019 @ SamB's 5:30 PM
Discussion of the book Educated: A Memoir by Tara Westover and the issue of education and women.
Born to survivalists in the mountains of Idaho, Tara Westover was seventeen the first time she set foot in a classroom. Her family was so isolated from mainstream society that there was no one to ensure the children received an education, and no one to intervene when one of Tara's older brothers became violent. When another brother got himself into college, Tara decided to try a new kind of life. Her quest for knowledge transformed her, taking her over oceans and across continents, to Harvard and to Cambridge University. Only then would she wonder if she'd traveled too far, if there was still a way home.
Branches Help Inform Communities
Kudos to the following AAUW Ohio Branches for partnering with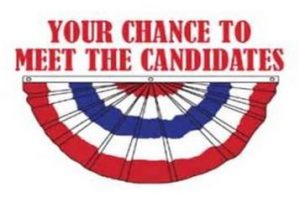 area League of Women Voters on Candidate's Night and Get Out the Vote during September and October:
Youngstown Branch
Heights-Hillcrest-Lyndhurst Branch
Wooster Branch
Worthington Branch
Bowling Green Branch